Mirvac Sets Its Sights on Net Positive Scope 3 Emissions Target and Stronger Social Impact
A year since the company reached net positive in its scope 1 and 2 carbon emissions, Mirvac today announced its plans to achieve net positive in the challenging area of scope 3 emissions by 2030.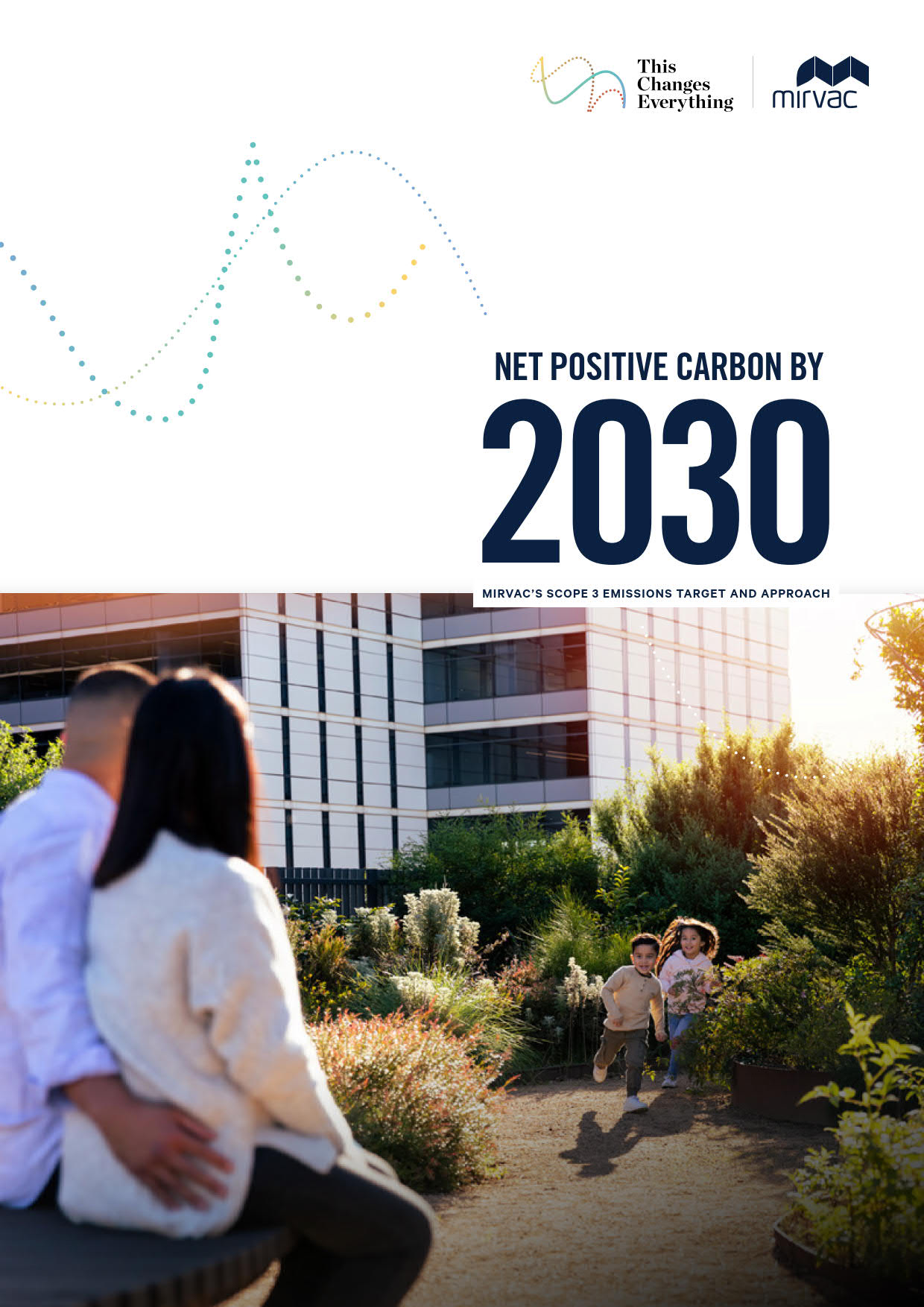 A year since the company reached net positive in its scope 1 and 2 carbon emissions, Mirvac today announced its plans to achieve net positive in the challenging area of scope 3 emissions by 2030.
The announcement came as Mirvac launched its updated Environmental, Social, Governance (ESG) strategy –This Changes Everything.
Mirvac's CEO & Managing Director, Susan Lloyd-Hurwitz, said "Today we announce a new environmental target for the Group – to be net positive in scope 3 emissions by 2030, as well as maintaining net positive in scope 1 and 2.
"Scope 3 emissions are those we cannot control but can influence – things like embodied carbon in the materials we buy, emissions from waste disposal, and the energy used by our tenants and residential customers.
"We will be working to reduce our carbon emissions utilising our internal design and construction capabilities and in house sustainability expertise, in partnership with our suppliers and customers, and then we intend to invest in high-quality, nature-based, Australian offsets for any remaining emissions from FY30.
"With buildings accounting for around 60% of carbon emissions in cities, and the impacts of climate change already at our door, the pressure is on property leaders to step up and tackle this challenge.
"We're working on a range of actions we know will significantly reduce our footprint, including building all electric, exploring ways to source 100% renewable energy for our residential customers, partnering with commercial customers to influence their fuel choices, using innovative design and construction techniques and sourcing lower carbon materials.
"We're already putting this into practice – for example, at our recently completed Heritage Lanes at 80 Ann Street premium office development in Brisbane we utilised lower carbon concrete, and diverted over 90% of construction waste from landfill. Heritage Lanes will be net zero in its operations, with all base building loads including heating run on renewable electricity."
Mirvac also announced today it will take a significant step up on important social issues, saying it will invest $50 million over the next three years in creating a strong sense of belonging in the community. This includes investing in social infrastructure upfront in the development process to help bring people together, using our purchasing power to buy goods and services from Indigenous businesses, social enterprises, and B-Corps, as well as community partnerships that support a range of important social pursuits, including reconciliation, LGBTQ inclusion, mental health and safety, and housing affordability.
"The places we create can shape lives by making people feel safe, happy and connected. As an end-to-end developer, Mirvac has an ability to impact communities, and we take this responsibility very seriously. Prioritising social gathering spaces and events which bring people together can help to create places where people feel that they really belong.
"This complements our targets to achieve net positive water and zero waste to landfill by 2030.
"We are mindful that as well as making these commitments, we will stay focused on transparently laying out our plans to reach those goals, getting action underway, and opening ourselves to the scrutiny of important ways to verify our progress.
"We commit to two new potential methods of external verification, including the Science Based Targets initiative (SBTi) to monitor our progress on emissions reduction, and pursuing certification as a force for good B-Corp organisation," said Ms Lloyd-Hurwitz.
Read our new report - Net Positive Carbon by 2030: Mirvac's Scope 3 Emissions Target and Approach
Read more about Mirvac's refreshed strategy, net positive carbon and belonging goals at www.mirvac.com/sustainability/
Watch our Carbon Scope 3 Investor Update featuring:
Sarah Clarke, Group General Manager, Sustainability
Jason Vieusseux, General Manager, Design Management & Construction
Sam Apps, Group General Manager, Procurement & Premises
Gavin Peacock, General Manager, Investor Relations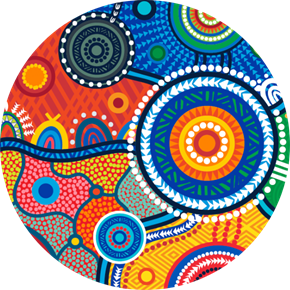 Mirvac acknowledges Aboriginal and Torres Strait Islander peoples as the Traditional Owners of the lands and waters of Australia, and we offer our respect to their Elders past and present.
Artwork: 'Reimagining Country', created by Riki Salam (Mualgal, Kaurareg, Kuku Yalanji) of We are 27 Creative.