Modern methods of construction reduce home build time by 30 per cent, halve waste produce on-site.
Mirvac announced results from the latest phase of its commitment to modern methods of construction today, with completion time to lock-up stage halved, overall construction duration reduced by a third and less than half the construction waste produced on-site*.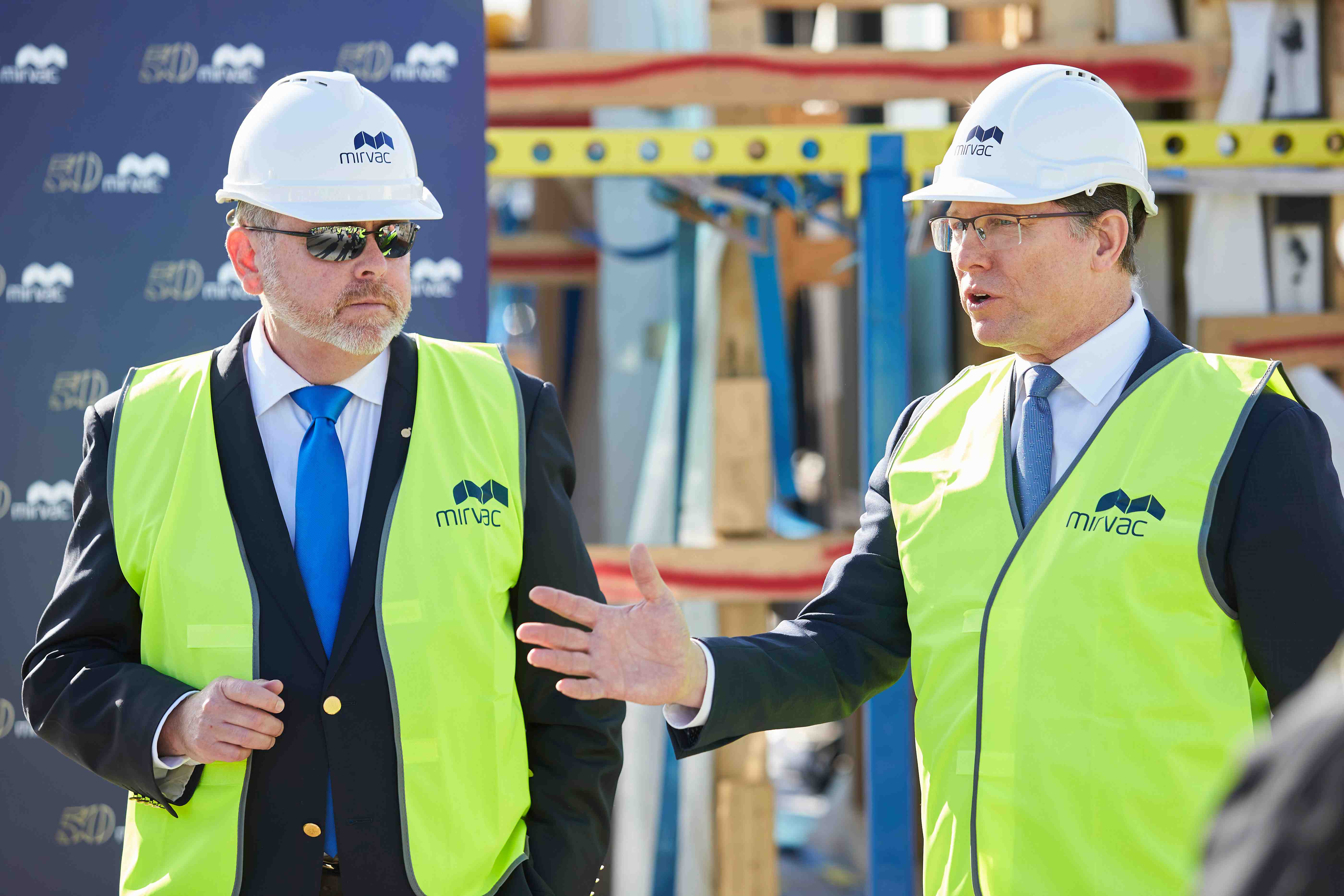 Data from Mirvac's Georges Cove project build to date shows:
• 54 per cent reduction in construction time up to lock-up stage (getting the house water-tight with the roof on);
• 30 per cent reduction in overall construction duration; and
• 60 per cent reduction in construction waste produced on-site, compared to traditionally constructed homes.
The Hon. Anthony Roberts MP, NSW Minister for Planning and Minister for Homes, joined a tour of Georges Cove Residences, Mirvac's latest masterplanned community and one of its most recent builds utilising modern construction methods, in south-west Sydney.
Mirvac has been refining modern methods of construction, including prefabricating building elements in a controlled manufacturing environment, to combat significant, traditional pain points in construction such as weather delays, supply chain constraints, labour shortages, construction waste and site safety.
Mirvac's Head of Residential, Stuart Penklis, said the COVID-19 pandemic has only amplified the need to mitigate construction disruptions as much as possible, in order to continue to operate efficiently and deliver new homes in a market where housing supply is limited.
"Ultimately, our goal at Mirvac is to reimagine urban life in a way that benefits our customers and the communities in which we operate. Building quality homes faster means we can minimise the impact of inclement weather, supply chain constraints and labour shortages, produce less waste and reduce safety risks for our teams," said Mr Penklis.
"In addition, reducing construction duration by 30 per cent provides significant potential cost saving to our customers on expenses such as rent while they are waiting for their new home to be finished."
Mirvac has now completed over 200 homes across various projects in New South Wales and Victoria using prefabricated structural walls and floors.
Minister Anthony Roberts said Mirvac's innovation in construction and waste reduction could become an exemplar for the entire industry.
"The NSW Government is building a faster, simpler planning system to pave the way for more quality homes sooner," Mr Roberts said.
"To support the building of new homes in Sydney and in the regions, we will continue to invest in enabling infrastructure projects and working with councils to build a more productive and responsive planning system, leaving those who know best about building homes to get on and do it.
"Mirvac's innovative and modern construction methods will not only help reduce waste, it will also see more homes completed sooner across NSW, and more keys in doors for NSW families."
Mr Penklis said the results are an early indication of the benefits of modern construction methods.
"As we progress through this project we are confident we will continue to improve upon these numbers which will enable Mirvac to continue to deliver high quality homes along with time, cost and waste savings as well as enhanced safety on-site."
Georges Cove Residences also exemplifies Mirvac's commitment to sustainability in construction and design. As part of its sustainability strategy, This Changes Everything, Mirvac has a target to send zero waste to landfill by 2030. A key component of getting to this zero-waste target is to halve development waste – produce 50 per cent less waste on construction sites.
Diana Sarcasmo, Mirvac's General Manager, Design, Marketing and Sales, says Georges Cove Residences demonstrates this commitment in action.
"The key to moving towards this waste reduction target is making improvements upstream in our process to avoid the waste in the first place – to design out our waste and design for manufacture and assembly," said Ms Sarcasmo.
"The specific data we have collected at this project so far is very compelling and builds on what we know from data collected across many years and over 2,000 homes constructed. Most homes generate approximately 10.7 tonnes of waste per home during construction, and at this stage we are currently on track to reduce this by 60 per cent, to have only 4 tonnes of waste per home at Georges Cove Residences."
Other benefits of modern methods of construction include improved workplace health and safety. At Georges Cove Residences, there were 9,600 less manual handling lifts by workers compared to a traditional build, with 191 tonnes of building material across the first 16 homes being lifted into place using a crane, reducing manual handling injuries like strains and sprains.
Another feature of Georges Cove Residences is the use of bathroom pods, which represent another example of modern construction. Mirvac has extensive experience in using these in its apartments' business, having already delivered thousands of apartments with this initiative. Bathroom pods provide the same high-quality design and finishes that Mirvac always delivers to customers, but with a number of significant operational efficiencies.
A standout is time efficiency, as it means that instead of approximately 14 weeks' worth of work in a bathroom, a fully completed pod bathroom can be lifted and placed in 15 minutes.
"Mirvac's integrated business model which combines expertise in design, development and construction under one roof contributes to our ability to anticipate, learn from the past and find future solutions," concluded Mr Penklis.
For more information on Georges Cove Residences, visit https://georgescove.mirvac.com/.
*compared to traditionally constructed homes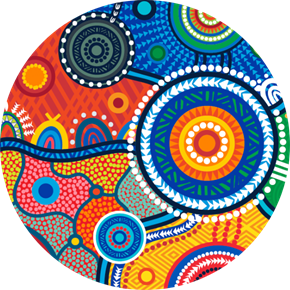 Mirvac acknowledges Aboriginal and Torres Strait Islander peoples as the Traditional Owners of the lands and waters of Australia, and we offer our respect to their Elders past and present.
Artwork: 'Reimagining Country', created by Riki Salam (Mualgal, Kaurareg, Kuku Yalanji) of We are 27 Creative.