New Everleigh Park Space
Everleigh's $5.1 million park and event space has now officially opened, with the launch of a suite of free community activities for the Greenbank community
Mirvac has officially opened the first stage of parkland at its Everleigh community in Greenbank, with the launch of a suite of free community activities.
The $5.1 million park and event space, Everleigh Park, was completed in January and has become a hub for local residents to meet, play and get active, with Mirvac hosting a series of free weekly 'Wellness in the Park' activities, including gentle mindfulness yoga, active fitness classes and taekwondo for kids.
The new amenity includes 1.5 hectares of recreation parkland – equal to the size of three football fields - with an event space and junior playground featuring a custom-built obstacle course, a picnic shelter and barbeque, and walk and cycle pathways, which connect to Greenbank Shopping Centre.
The parkland is the first stage of more than 120 hectares – over 25 per cent of the total site – which will be dedicated exclusively to public open space.
Warwick Bible, Queensland Residential General Manager at Mirvac, which is developing Everleigh, said the new park was already receiving positive feedback.
"Everleigh Park is one of many green open spaces to come at Everleigh and it has been great to see so many families experiencing the parkland and playground, along with taking part in our new Wellness in the Park activities," he said.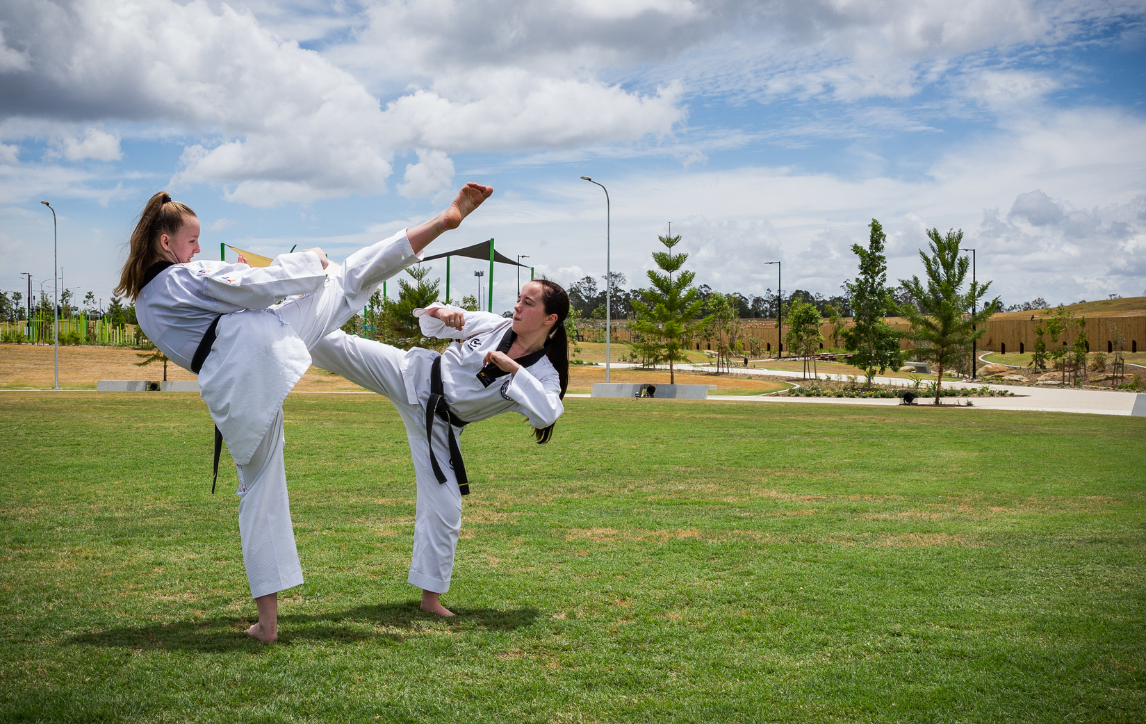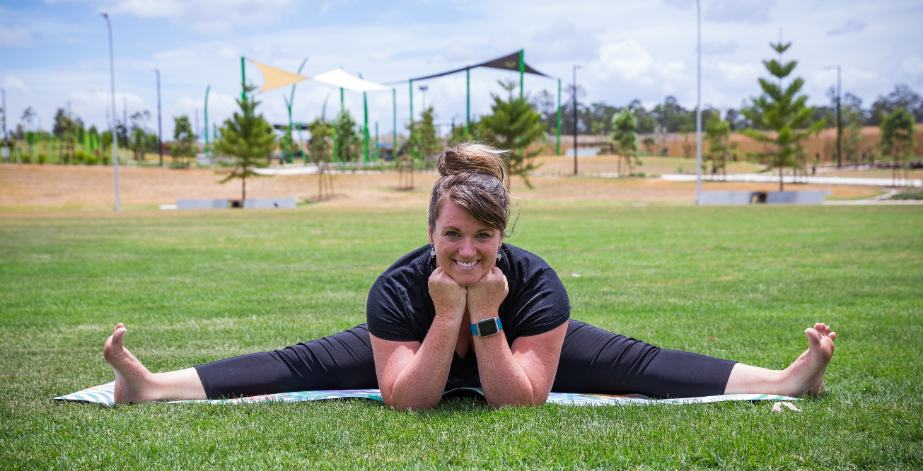 "We recently officially launched the park with our biggest event to date - the Everleigh Food Truck and Movie Festival, which is a great example of the activities we look forward to hosting as the Everleigh community continues to develop."
Everleigh Community Engagement Manager, Suzanne Guastini, of Enriching Communities Greenbank, said 'Wellness in the Park' had kicked off to a strong start, with many locals taking part in the free yoga, active fitness and taekwondo classes, which catered for everyone from primary-aged children to adults.
"We have developed the program to strike the right balance between intense physical activities and more relaxed, mindful practices, with something for all members of the family to do for free and right at their doorstep," she said.
"On Tuesday evenings, we have Larissa Halls of Everyday Inspirations hosting Gentle Mindfulness Yoga, which is designed to keep you grounded, stress-free and connected to your surroundings.
"On the other hand, Darren Pennisi, of Dazza Fitness, will be ensuring you work up a sweat at his active fitness sessions on Saturdays, which are moving from Greenbank Shopping Centre to the new parkland.
"Both Darren and Larissa have generously donated their time so these events are free and open to the whole community to enjoy, each and every week.
"Primary school-aged kids are also invited to come down and learn Taekwondo from our martial arts master, Craig Drabsch, each Thursday - it's a great way to get young children active and moving, while developing self-confidence."
Ms Guastini said a lot of people had been curious about the parklands and, while the Wellness in the Park activities were a great opportunity for them to experience it first hand, the park was there to be enjoyed throughout the week.
"In addition to these activities, we invite the community to come down and use the spaces informally - whether you want to bring down a picnic rug and chill, kick the footy around or help the kids have fun on their scooters," she said.
"We hope Everleigh Park becomes a hub for the entire community over the months and years to come."
UPCOMING EVENTS AT EVERLEIGH'S NEW PARKLAND
Gentle, Mindfulness Yoga with Larissa Halls of Everyday Inspirations - every Tuesday from 6.30pm to 7.30pm.
Dazza Fitness classes - every Saturday from 6.30am.
Taekwondo - for primary schoolers, with instructor Craig Drabsch of Reeves Taekwondo - every Thursday, commencing at 3.30pm.
Everleigh Food Truck and Movie Festival – each Saturday in February, Everleigh will be hosting its Food Truck and Movie Festival, with a complimentary film under the stars and gourmet food trucks serving up a tasty selection of dishes from 5:30pm, making it the perfect way to spend a budget-friendly family evening. For information on which food trucks and movies are on offer each week, visit everleigh.mirvac.com.
All events will be held in Everleigh's new event space and parkland - Everleigh Park - at Everleigh Drive in Everleigh, off Teviot Road, Greenbank.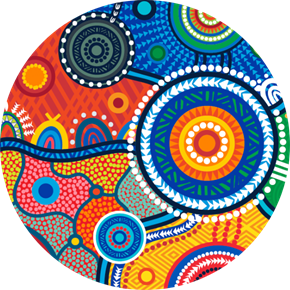 Mirvac acknowledges Aboriginal and Torres Strait Islander peoples as the Traditional Owners of the lands and waters of Australia, and we offer our respect to their Elders past and present.
Artwork: 'Reimagining Country', created by Riki Salam (Mualgal, Kaurareg, Kuku Yalanji) of We are 27 Creative.