Recycling Innovation in Interior Design
Discarded designer clothing, glass and corflute signboards have been transformed into stylish tables and artworks, on display at Marrick and Co.
The circular economy enters the world of sophisticated interior design at Marrick & Co, where discarded designer clothing, glass and corflute signboards have been processed through microfactory technology and transformed into stylish tables and artworks.

Combining revolutionary recycling science developed by Professor Veena Sahajwalla, Director of UNSW's SMaRT Centre and NSW Circular, a new NSW Government initiative, and the design brilliance of stylist and artist Emma Elizabeth, Mirvac has brought the two together to create a living space which aligns with Marrick & Co's One Planet Living guiding principles.

The collaboration is complemented by Coco Republic's new range of furnishings by acclaimed British designer Timothy Oulton, featuring the first 100 per cent chemical free Indigo-dyed fabrics, occasional tables crafted from salvaged timbers and fully recyclable vintage rugs.

The SMaRT Centre and Mirvac collaboration offers a pointer to the infinite possibilities in the residential sphere when design embraces engineering innovation to find a stylish solution to the pressing problem of dealing with our recyclable waste.
In the past few months Australia has seen more than 100 containers of its own contaminated recyclable waste shipped home and Prime Minister Scott Morrison declare a ban on future exports, urging Australians to get clever and find a commercial solution to a growing problem.
The stunning blue-hued dining table in the Marrick & Co apartment is composed of "green" ceramic tiles made from glass and a treasured designer dress belonging to Emma Elizabeth. Black and white flecked occasional tables are composed of old corflute posters used to promote events at UNSW, which would otherwise have ended up in landfill.
Transforming these waste products into beautiful and useable objects provides a pointed response to the Prime Minister's urgent call to action, and a clear demonstration of the benefits the Circular Economy can bring to everyday living.
Mirvac's General Manger of Design, Marketing and Sales, Diana Sarcasmo, said the experiment in bringing together art, design and engineering technology at Marrick & Co underscored the huge potential in recycling to reduce waste in a way that benefited the housing and design industries.
"As the first One Planet Living community in NSW, creating Marrick & Co has been an exercise in looking at sustainability from all perspectives - environmental, social and economic," said Ms Sarcasmo.
"We know that buildings are responsible for around 25 per cent of greenhouse gas emissions globally and that is something we have tried to address through design and construction.
"Under Mirvac's 'This Changes Everything' sustainability strategy, we have an ambitious target of achieving zero waste to landfill by 2030. At Marrick & Co we have succeeded in diverting 95 per cent of waste through clever repurposing of materials, however the remaining 5 per cent is the most difficult.
"Beyond the built form, we've also tried to anticipate human behaviour and find ways in which we can help our residents reduce the impact of their everyday activity such as active transport, growing produce at home and diverting food waste from landfill.
"Pairing Professor Sahajwalla and her SMaRT Centre team, and Emma Elizabeth, continues our efforts to drive behavioural change by highlighting the ways in which materials can be given a second life to create something entirely new that is both practical and beautiful."
The SMaRT Centre, has previously developed technology to turn tyres into "green steel". More recently through its microfactory technology, it can reform various common waste streams such as old clothing and textiles, glass and many plastics into various engineered products such as tiles, ceramics and panels for use in buildings, furniture and other applications.

Professor Sahajwalla said the Marrick & Co collaboration demonstrated how a Circular Economy that aims at eliminating waste and promoting the continual use and re-use of resources including waste can deliver economic, social and environmental benefits.
"It's a far more sustainable approach from the 'take, make, waste' system, which results in the loss of resources and ever-growing landfill," said Professor Sahajwalla.
"It was great being able to work with design heavyweights like Mirvac, Coco Republic and Emma Elizabeth. Their histories and experience brought a real passion and push to get a beautiful and considered outcome that has a strong local story.
"It is through collaborative projects like this that we can demonstrate the practical benefits of a circular economy approach and how true progress can be made in the materials and environment space.
"The Marrick & Co development is a positive step towards One Planet Living, and we are excited at the prospect of partnering with the team further in relation to production and building stages, too."
Multi-disciplinary designer and stylist Emma Elizabeth discovered quickly that the Marrick & Co assignment was anything but her usual run of fare. "What has been really interesting is working with the SMaRT Centre team and pushing the boundaries of materiality," said Emma. "There has been a beautiful unison of views. With the combination of their technology and my eye for design, the possibilities are mind-blowing.
"Working around the philosophy of One Planet Living makes you see things in a different light, looking not only at the beauty of objects but how long they will last."
Taking a slow design approach, Emma looked for products that promised longevity such as the new range of Hermes outdoor fabrics which she has used in bedrooms, and plundered her own collection of signature fashion and furnishings that have stood the test of time.
Though she wouldn't label herself a hoarder, Emma Elizabeth confesses she has difficulty throwing things away, especially those with sentimental value. But she had no qualms about putting a treasured designer dress into the microfactory to create the green ceramic tiles for the dining table and artwork.
"I couldn't just throw them out but to see what the SMaRT Centre technology can do with them is incredible," said Emma Elizabeth.
"This is the way of the future, an exciting future. People are sick of fast food and fast fashion; it is about slow design, slow fashion. I think the world needs to take a moment and breathe and this is what this project brings to the table."
Ms Sarcasmo said the One Planet Living principles that had guided the design of Marrick & Co offered a blueprint for the future of urban life, reimagined in a more sustainable and considered way.
"There has been an enormous shift in attitude over the past few years, where people no longer see sustainability as a fringe consideration," said Ms Sarcasmo.
"Sustainability has entered the mainstream and Marrick & Co is a great example of the way that people want to live. We're removing the obstacles to sustainable living, making it easier to use water and energy sparingly, grow their own food, and get to know their neighbours.
"If we can find a way to reduce waste and create something useful and beautiful in the process then we are one step closer to a planet friendly existence."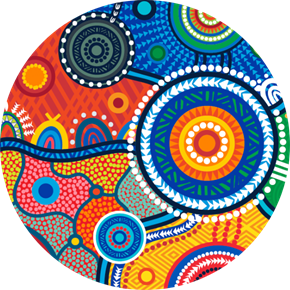 Mirvac acknowledges Aboriginal and Torres Strait Islander peoples as the Traditional Owners of the lands and waters of Australia, and we offer our respect to their Elders past and present.
Artwork: 'Reimagining Country', created by Riki Salam (Mualgal, Kaurareg, Kuku Yalanji) of We are 27 Creative.