Get close to the action to foster innovation in your business
For Mirvac, staying one step ahead of this disruption means always focusing on how new thinking can be applied to development methods, processes and even the products we deliver.
Like so many industries at the moment, the property sector is ripe for disruption. For Mirvac, staying one step ahead of this disruption means always focusing on how new thinking can be applied to development methods, processes and even the products we deliver.
We put a significant emphasis on fostering a culture of innovation across the business - it has become a key objective that we measure and report on.
So, how do we go about embedding a culture of innovation, nimbleness and entrepreneurialism in our organisation?

Integral to our thriving innovation culture is the Hatch Innovation Program which has been at the heart of Mirvac's customer centric approach since 2014. Hatch provides a strategic approach to innovation at Mirvac ensuring a robust process, funding, and resources are mandated to support it. One of the most recent Hatch projects is Cultivate, which converts under-utilised spaces into urban farms. This program, which is a partnership between Mirvac and Farmwall, led us to be named as the Australian Financial Review's most innovative property and construction company in 2019.
Alongside this strong internal program, getting exposure to start-ups and scale-ups externally is critical for big business to stay relevant and succeed long-term. Through facilitating spaces where our workforce, and that of our clients', can work alongside start-ups and scale-ups is hugely valuable.
Hoist is a venture that sees Mirvac provide curated environments across the country for corporates and start-ups to collaborate and innovate. The first Hoist workspace was developed at the Locomotive Workshops at South Eveleigh in August 2017, with a second state of the art facility opening at Ultimo in December 2018.
A first-of-its-kind model, Hoist sees the creation and curation of high-impact innovation precincts using an 'outside-in' approach that bridges the divide between diverse communities of start-ups, scale-ups, corporates and academia to drive the commercialisation of new business models and disruptive technologies. Not only do the start-ups and scale-ups have the chance to access Mirvac's networks and knowledge, they have the opportunity to connect with the other Corporates who take up desk space at the sites, and in turn, the Corporate's workforce gains access to entrepreneurs and emerging companies.
Lastly, supporting the development of the next generation of entrepreneurs and business founders in Australia is also a clear objective for Mirvac. It's also another way we stay close to the coalface of disruption.
Mirvac has also just launched The Impact Accelerator in partnership with INCO, a global platform for environmental and social start-ups. The Impact Accelerator is Australia's first urban life focused accelerator at the crossroads of green technology and social impact.
The Impact Accelerator provides the chance for 11 start-ups to participate in the nine-month program designed to turbocharge their businesses, with the potential to secure seed stage funding from either Mirvac Ventures or Artesian Venture Partners. A diverse range of companies have been selected and are focused on a range of exciting new propositions which also reflect challenges that Mirvac and INCO would like to see solved.
Having access to diverse problem-solving skills and new ways of thinking allows a business to build its innovation capability, and ultimately drives solutions that will help meet future business needs and challenges. We see this benefiting our own business, our client's businesses and also fostering growth for Australia. I'd love to hear your thoughts on how your business fosters innovation?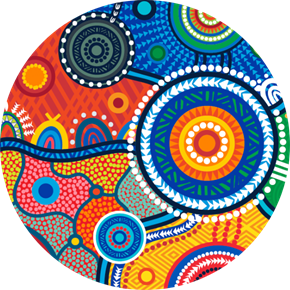 Mirvac acknowledges Aboriginal and Torres Strait Islander peoples as the Traditional Owners of the lands and waters of Australia, and we offer our respect to their Elders past and present.
Artwork: 'Reimagining Country', created by Riki Salam (Mualgal, Kaurareg, Kuku Yalanji) of We are 27 Creative.