The future of car parks in CBD buildings
Have you paid attention to the car park in your office building lately? It's not just a dark, concrete room - it's a blank canvas for a range of interesting possibilities.
There could be more going on in the car park of your office building than you think.
The need for parking spaces in commercial buildings is decreasing for a variety of reasons. With more people working from home, walking or cycling to the office, there is no longer a high demand for car parks. In addition, fewer people have their own car in the city as public transport is more readily available and car sharing apps are increasing in popularity.
With space diminishing swiftly within Australia's CBDs, Mirvac is creatively rethinking how we will use existing car parks within our commercial buildings. There are some surprising outcomes already underway including embracing partnerships with new technology and business providers. The options for flexible and innovative uses for car parks are endless when you put your mind to it - a gym, a movie theater, a farm, extra storage for tenants or even an art gallery!

You can read more about our latest initiatives below.
1. If you take a lift down to the basement at Mirvac's EY Centre at 200 George St, you'll find something quite unique. Although the majority of the space is still car parking, a section has been transformed into an urban farm known as 'Cultivate'. The farm houses a veggie patch, a hydroponic vertical farm and a vertical 'Farmwall', each growing their own varieties of herbs and leafy greens. It also provides mushrooms, grown in coffee ground waste saved from landfill. Mirvac partnered with Farmwall, a start-up that creates natural food processing ecosystems in urban spaces. Employees are encouraged to tend to the farm and also learn about growing their own food. Produce from the farm is sent to the nearby cafes including Mirvac's internal café in the building.
2. Mirvac is partnering with start-ups like Divvy to develop smart parking solutions. These platforms will enable users to search, find and book a spot in their building all through a mobile app, ensuring a much easier and hassle free process for those who still drive to work.
3. According to Bloomberg New Energy Finance, by 2040, 45 per cent of new vehicle sales in Australia will be electric. As such, we are also partnering with providers such as Tesla and rolling out electronic charging bays in our commercial and retail car parks, supplying a number of charging points. As the focus on wellbeing continues to sweep corporate Australia, we are enhancing end-of-trip facilities for commuters who choose to run, walk or cycle to the office, often repositioning part of an existing car park for these new spaces. We recently transformed an old bank vault at our 367 Collins Street building in Melbourne into premium end-of-trip facilities with showers, WCs, secure lockers and change rooms. The building now has 201 car parking spaces as well as 200 bike racks, 452 lockers and 22 showers.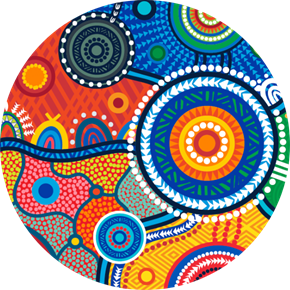 Mirvac acknowledges Aboriginal and Torres Strait Islander peoples as the Traditional Owners of the lands and waters of Australia, and we offer our respect to their Elders past and present.
Artwork: 'Reimagining Country', created by Riki Salam (Mualgal, Kaurareg, Kuku Yalanji) of We are 27 Creative.