Securityholder Communications
Receiving your securityholder communications electronically is the most efficient way of staying informed. If you haven't already, we encourage you to provide your email address so we can communicate with you electronically. To make the change simply log on to our share registry's website at investorcentre.linkmarketservices.com.au. You will need your portfolio log in details or your Securityholder Reference Number (SRN) or Holder Identification Number (HIN) and select the Communications tab at the top of the page. Alternatively, you may contact Link Market Services by email on LMSComms@linkmarketservices.com.au
You can make an election as to how you would like to receive certain documents including Annual Reports and documents related to members' meetings (for example notices of meetings and proxy/voting forms relating to the Annual general meetings) as follows:
You can make a standing election to receive the documents in hard-copy or electronic form;
You can make a one-off request to receive a document in hard-copy or electronic form; or;
You can tell us if you do not want to receive a hard-copy of the Annual Report.
Of course, you will always be able to access and read our Annual Report, notice of meetings and other securityholder documents when they are published on our website and the ASX platform. Generally, we will no longer send you a hard copy of our Annual Report or documents for members' meetings unless you request a copy. If at any time you require an additional copy of a communication, or you need more information about the options available to you, please contact Link Market Services by email on LMSComms@linkmarketservices.com.au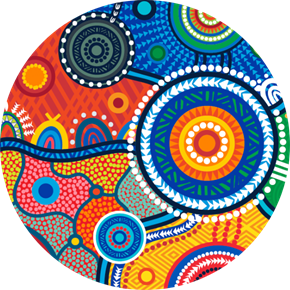 Mirvac acknowledges Aboriginal and Torres Strait Islander peoples as the Traditional Owners of the lands and waters of Australia, and we offer our respect to their Elders past and present.
Artwork: 'Reimagining Country', created by Riki Salam (Mualgal, Kaurareg, Kuku Yalanji) of We are 27 Creative.