BUILDAI
BuildAI is a game-changing digital platform that transforms live data into real time safety, quality assurance and predictive project outcomes. Rather than manually monitoring the progression of a site, BuildAI uses technology and visual data from cameras to capture a real-time picture of progress, providing an accurate account of how site activities are tracking.
Born out of the Hatch by Mirvac mission to 'radically revolutionise the way we build', BuildAI is the result of our process to strategically solve problems which includes an initial scan, ideation, and product development. The concept was tested on our construction sites, funded through Mirvac Ventures, and then spun out of Mirvac as an independent start up, completing the pathway to commercialisation.
Visit: www.buildai.construction
SOLAR
With electricity prices more than doubling in the past ten years, solar has become an increasingly compelling option to reduce power bills and carbon footprints. Millions of households now enjoy the benefits of rooftop solar panels. However, due to the technical and regulatory obstacles of multi-dwelling buildings, apartment owners and residents have been left behind.
To overcome this challenge, Mirvac has partnered with Allume, an Australian company making solar accessible to multi-metered buildings. Allume has developed a unique distribution technology, SOLSHARE, to allow multi-dwelling residents to have barrier free access to clean cheap power.
HICA
The Hatch Innovation Capability Accelerator (HICA) is a school of innovation that supercharges innovation capability at Mirvac.
Teams from across the company are trained on our award-winning Hatch by Mirvac innovation methodology and apply it to their real projects
Whilst HICA has significantly increased innovation skills at Mirvac, it's also had a huge impact on our culture by fostering customer-centricity and lean experimentation, in a safe-to-fail environment.
Every single person at Mirvac is on an unending mission to Reimagine Urban Life, which is why for us, innovation is not just an activity, but a part of who we are.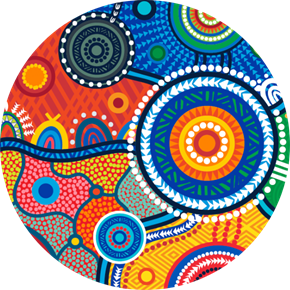 Mirvac acknowledges Aboriginal and Torres Strait Islander peoples as the Traditional Owners of the lands and waters of Australia, and we offer our respect to their Elders past and present.
Artwork: 'Reimagining Country', created by Riki Salam (Mualgal, Kaurareg, Kuku Yalanji) of We are 27 Creative.