Pavilions offers hope for young people with a disability stuck in aged care
To mark International Day of People With Disability, Mirvac today handed over the keys to 10 specially designed apartments at Sydney Olympic Park.
The apartments have been purchased by Summer Housing, a not for profit organisation that offers rental housing to young people who are in, or at risk of entering aged care facilities due to a lack of suitable accommodation.
Mirvac General Manager of Residential NSW Toby Long said future tenants of the Summer Housing apartments would benefit from homes adapted to their specific needs in Sydney's most accessible and inclusive location.
"Sydney Olympic Park's many amenities, including the train station, parks, walks, restaurants and leisure and sports facilities were designed to meet stringent Olympic and Paralympic accessibility standards," said Mr Long.
"That standard has not been relaxed as the Park's resident community grows which is a benefit not only for those with a disability but also people with reduced mobility due to age, injury or simply having to manoeuvre a pram.
"We fully support the aspirations of Summer Housing to remove the barriers preventing young people with a disability from leading a full and productive life. The statistics, around younger people with a disability living in aged care, are shocking and something we must work together to address."
Summer Housing's Chief Operating Officer Queenie Tran added, "Through the National Disability Insurance Scheme (NDIS), Summer Housing saw an opportunity to improve the quality of life for younger people with significant disabilities.
"Partnering with leading developers and builders to deliver high-quality apartments in enviable locations has demonstrated that housing and supports for some of the most complex individuals is readily achievable.
"Providing a solution for many who are living in residential aged care way before their time, or those at risk of entering aged care because there are no other housing options available to them, Summer Housing's model provides an example of how great housing and support can come together to ensure safety and security, without compromising independence and privacy."
Mirvac worked closely with Summer Housing to modify the apartments and today invited world champion Boccia player Daniel Michel to put the apartment to the test, assessing how well he could manoeuvre his wheelchair and access different areas of the apartment and its communal facilities.
Daniel has spinal muscular atrophy with minimal movement and strength throughout his body. But that hasn't stopped him becoming a four-time world open champion in the highly competitive sport of boccia.
He made his Paralympic debut at Rio in 2016 and was pinned for gold in Tokyo before the pandemic put the Games on hold until next year.
Now back in training at Sydney Olympic Park, Daniel says having the right housing is critical to living an independent life.
"I moved out of home when I was 19 and have been fortunate that I have never had to contemplate living in an aged care home," says Daniel.
"But I know a lot of people with disabilities who have spent extended periods of time in aged care including a couple of friends who spent decades there.
"The right housing is critical if you want to lead the optimum life you can. Because we are in a wheelchair doesn't mean we don't want to live like anybody else. The easier it is and the more opportunities there are, the better."
Having inspected the apartment and accessibility provisions throughout the common areas of Pavilions, Daniel's verdict was a big thumbs up.
The 10 apartments are located in one stack throughout Pavilions, a newly completed residential project comprising around 700 apartments at the gateway to Sydney Olympic Park. Summer Housing has acquired an additional apartment for carers who will be available around the clock to meet additional needs of Summer Housing residents.
To make the apartments fully accessible, two-bedroom apartments have been converted into one bedroom plus a second spare room, or study. This allowed an increase to the main bedroom and bathroom size.
Bathroom vanities and kitchen benches are adjustable in height and door frames and hallways wider to accommodate wheelchairs.
Light switches are lower and specialist electronics incorporated to create a home with advanced smart technologies to give residents a high level of control. Proximity readers fitted to wheelchairs open doors while air-conditioning and heating are all voice activated.
Beyond the apartment itself, Mirvac made additional changes to smooth the route from outdoors to home. Lift controls have been updated to receive signals from the proximity readers which automatically call the lift and their apartment level on approach. Original lobby doors were switched out and replaced with automated doors.
"We have walked the entire site to ensure the tenants are able to enjoy all the amenity at Pavilions whatever their level of mobility," said Mr Long. "They will be able to access the residents' gymnasium, enjoy the outdoor courtyard including places where they can entertain friends and family surrounded by nature.
"We want our Summer Housing tenants to be able to live their best life with the freedom to go where they want, when they want, and not feel confined within their apartment.
We look forward to them being active members of our Pavilions community, surrounded by old and young people and families, with the opportunity to make friends with people their own age or with shared interests.
"The accessibility provisions within Pavilions and Sydney Olympic Park make it far easier to head out for a coffee or a meal in a local cafe, attend a concert or watch the Giants play their home games.
"A home that enables a full and productive life is a basic human right for people of all abilities. Young people like Daniel have so much to give if we just take away a few of the obstacles."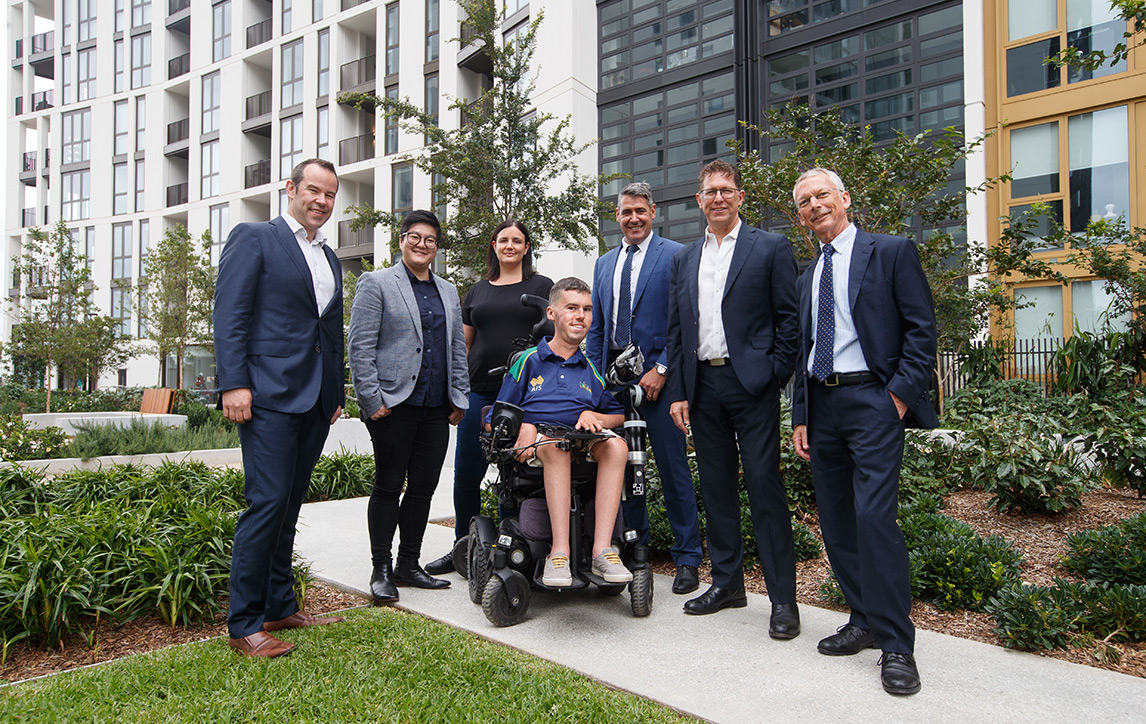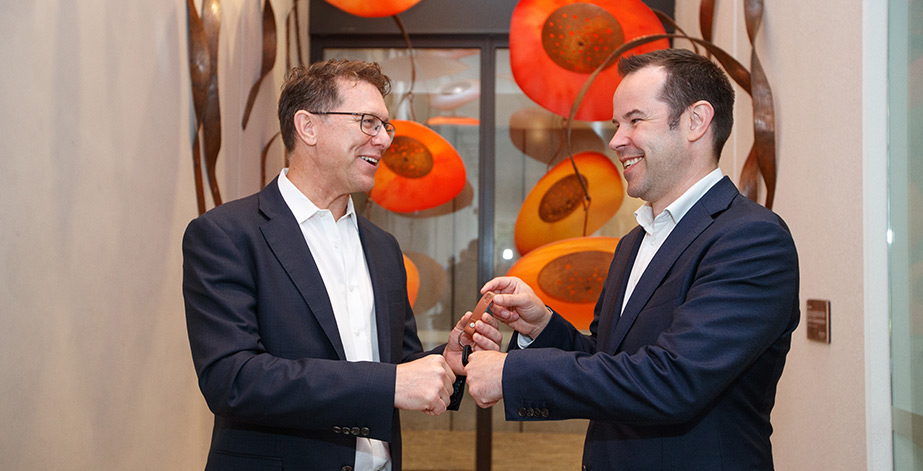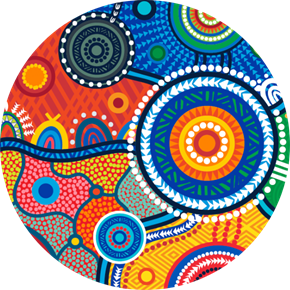 Mirvac acknowledges Aboriginal and Torres Strait Islander peoples as the Traditional Owners of the lands and waters of Australia, and we offer our respect to their Elders past and present.
Artwork: 'Reimagining Country', created by Riki Salam (Mualgal, Kaurareg, Kuku Yalanji) of We are 27 Creative.