ATO Approval of Scrip for Scrip Rollover Relief MRZ
Mirvac Real Estate Investment Trust ("MRZ") Aquisition by Mirvac
ATO Approval of Scrip for Scrip Rollover Relief
In relation to the Scheme between MRZ and Mirvac Group as outlined in the Explanatory Memorandum dated 23 October 2009 ("Explanatory Memorandum") which was approved by MRZ Unitholders on 25 November 2009, we advise that on 16 June 2010, the Australian Taxation Office ("ATO") issued a Class Ruling approving the availability of scrip for scrip rollover relief for those MRZ unitholders who elected to receive Mirvac stapled securities (each Mirvac security comprises a unit in Mirvac Property Trust ("MPT") and a share in Mirvac Limited ("ML")) as part of the Scheme. A copy of the ATO's class ruling can be reviewed by
clicking here
.
As a result of the ATO's approval of the scrip for scrip rollover relief, MRZ unitholders who acquired Mirvac stapled securities as part of the Scheme should refer to the ATO's Class Ruling and pages 210 to 211 of the Explanatory Memorandum where the Ernst and Young ("EY") Taxation Report is published. Both the ATO Class Ruling and the EY Taxation Report provide information on the treatment of Mirvac stapled securities for taxation purposes including information on the cost base of Mirvac stapled securities acquired under the Scheme.
When determining the cost base of Mirvac stapled securities you should refer to paragraphs 38, 39 and 40 of the ATO Class Ruling and to EY's Taxation Report. In this regard consideration should also be given to paragraphs 26 and 27 of the ATO's Class Ruling which confirms the market value attributable to the disposal of each MRZ unit at the date of disposal being 7 December 2009 (Implementation Date of the Scheme). Further as noted in paragraph 22 of ATO Class Ruling the closing price of a Mirvac stapled security on 7 December 2009 was $1.405 with $1.26 being attributed to a MPT unit and $0.145 being attributable to a ML share.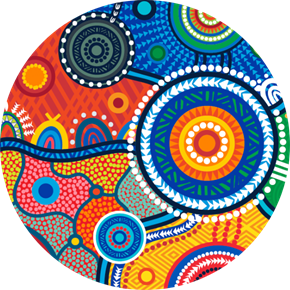 Mirvac acknowledges Aboriginal and Torres Strait Islander peoples as the Traditional Owners of the lands and waters of Australia, and we offer our respect to their Elders past and present.
Artwork: 'Reimagining Country', created by Riki Salam (Mualgal, Kaurareg, Kuku Yalanji) of We are 27 Creative.