Inspired by the Queen's Birthday: Ideas to Celebrate Special Occasions at Home
Want to know what it takes to pull off a great party at home along with a virtual celebration? We asked the experts at En Pointe Events for their top tips.
Just because we have new measures in place for social distancing and private gatherings of no more than 20 people, doesn't mean we can't still celebrate birthdays like we used to. At a time like now, we believe that connecting with people and acknowledging life's milestones are a source of fun and can still be meaningful.

Small gatherings with a virtual element are easier and more fun than you might think, and there's less cleaning up afterwards. There are numerous different platforms on which you can interact with your extended guest list from FaceTime to Facebook Messenger and HouseParty.
1. GUESTS & PLAYFUL INVITATIONS
The first step is choosing a date. You want to plan for a time that works for close family and friends to attend in person whilst inviting an extended group who can join in for a video chat. Then you want to think about which virtual platform you want to interact on the day. There are lots of different options to choose from such as FaceTime, Facebook Messenger or Houseparty. Give your guests plenty of warning and be conscious of the time and date you are setting, just like you would in the past. Online invitations can still be fun and exciting, to set the tone of the celebration, and provide clear details of how the virtual meeting will take place.
You may wish to still post an invitation to guests, otherwise an online version is a great solution, as well as reminders and further information to guests as the date gets closer. Paperless Post are here to make your party stand out! They have fun designer online invitations for all the moments that matter – either as a card and envelope or as a flyer.
Remember, communication is key! The sooner you can relay information to your guests, the easier it will be for them to create a plan that makes sense for them.
For a simpler approach, you can also make a Facebook event, and this might be more your style and easier for gathering guests' details since most of parents are connected on here anyway.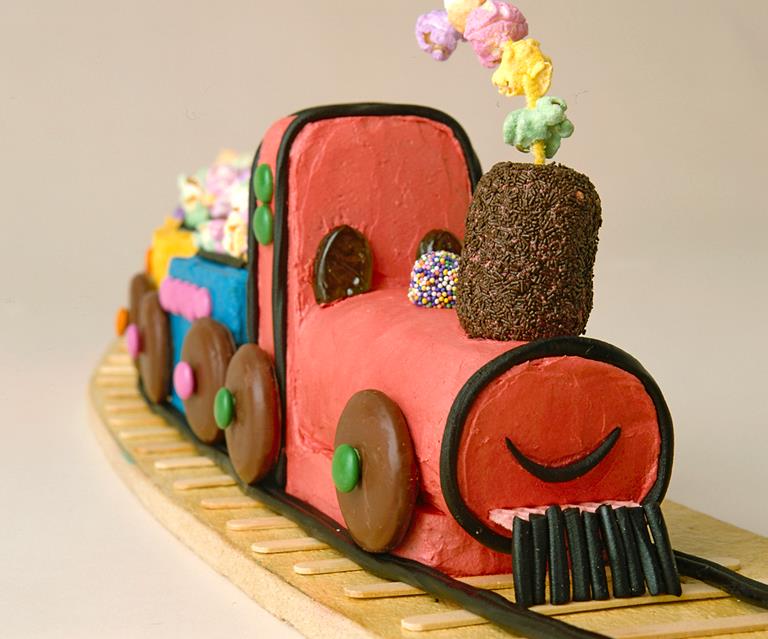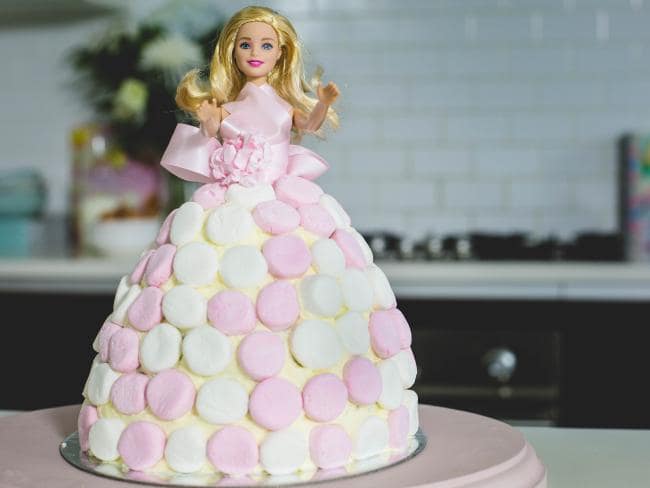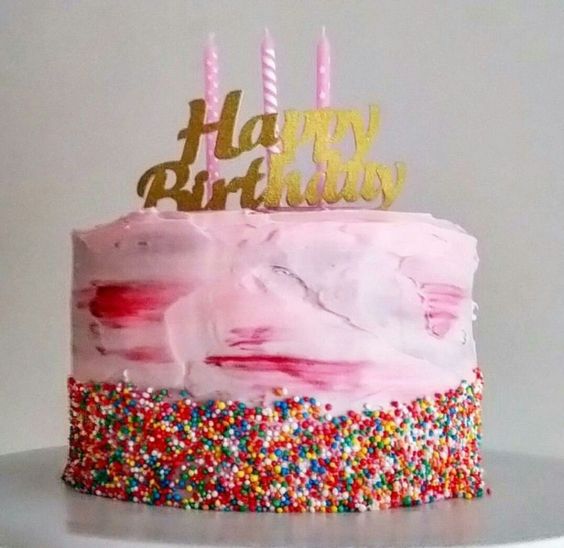 2. FOOD - WHAT'S A BIRTHDAY WITHOUT CAKE?
Here are some clever ideas to make it easier to include a fun cake that your kids will remember.
Not big on baking? Or don't have enough time to spend watching Donna Hay tutorials? Get inspired by the clever supermarket cake hacks that will have you looking like the pros, and all from the safety of your home. There are numerous ways that you can approach it, whether it is establishing a theme, going with a colour or just jazzing it up with some decorations. A great nostalgic option is the Australian Womens Weekly Children's Birthday Cake Book. One of the pleasures of cooking from the Children's Birthday Cake Book is how simple, but effective, some of the ideas are, which we are sure will bring back memories for some of you. Our personal favourites are the Choo Choo Train, The Swimming Pool and the Dolly Varden.
If you are not feeling inspired for baking, a great hack is to purchase one of the Coles or Woolworths pre-made sponge cakes. They are basically a big rectangle unfilled cake that feeds about 15. The beauty of these is that they can be sliced and diced however you wish to create numbers, letters or even train carriages if you are feeling particularly cake crafty.
Or, you can simply buy three supermarket mud cakes, stack them on top of each other, and ice them (Betty Crocker does an easy pre-made icing to make it even easier). Then rain on some sprinkles and some candles, or encircle the tower cake in Kit Kats and fill in the top with delicious sweets. VOILA!
Everyone loves a lolly bag, so prepare some for leftover cake and sweets which you can then drop off to those loved ones who celebrated virtually.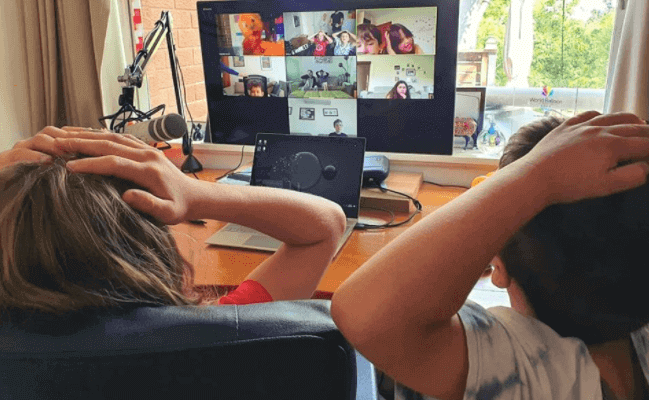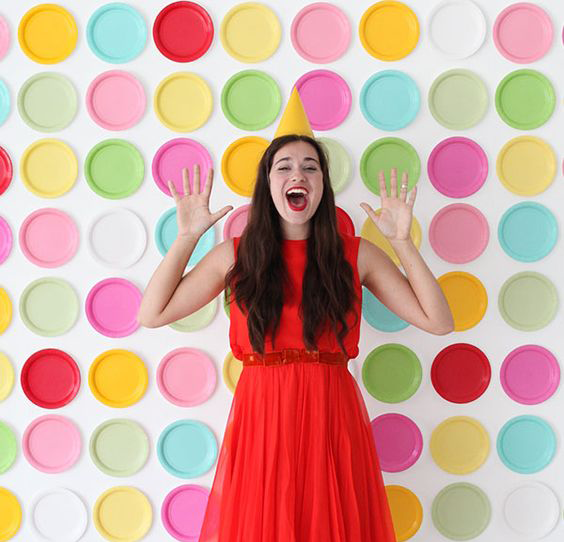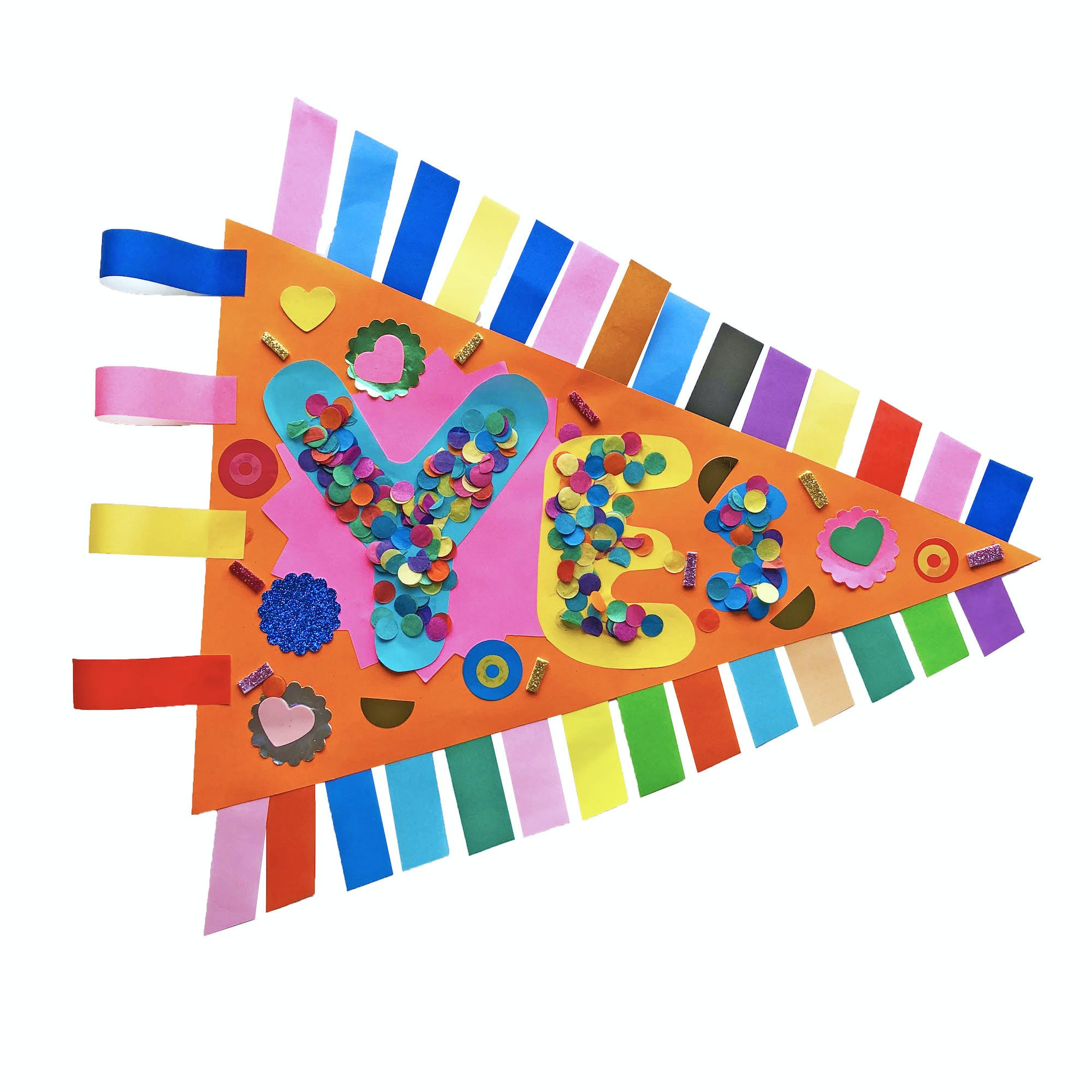 3. ENTERTAINMENT
Just because we are in isolation, doesn't mean we still cannot enjoy the same activities and entertainment that normally would take place at birthday parties.
Let's set the atmosphere with a great Spotify account that you can either play through the computer speakers or share the playlist with guests to follow and play at home at the party. You can either make your own playlist with all your favourite songs, or there are some great ones already made.
Incorporating craft activities that everyone can do together is another idea to bring life to the party. We recommend See Make Play, a creative craft duo who have a collection of fun ideas that are ingeniously underpinned by a dedication to education. Their crafts use simple items that might be found around the home, or accessible at your supermarket, and creates an activity for guests to do together. You might include a list of these items in your reminder to those guests joining virtually, or you might like to send out a craft kit to each home along with a 'goodie bag' prior to the celebrations.
All of your guests can still enjoy live entertainment, whether it be virtually or in person. Entertainers including magicians, dancers, puppeteers, and artists have adapted to the new platforms to enable children to have fun together. A fantastic supplier is Fezzie the Magician who is dedicated to making kids smile. If you are hosting a virtual party, they do 35-40 minute interactive shows! These shows include magic, ventriloquism, games as well as pre and post activities! Children can invite as many friends as they like.
4. DECORATIONS - MAKE IT FESTIVE

Even for a small party with a virtual element, decorations are a must!
Creating a fun backdrop, especially for those joining virtually, can make every kid feel special. This can be crafted with cheap and easy items that you might have around the house or can get from your local supermarket. The trick is more – using a simple item on en masse creates more impact and creates a design feature. For example, you could get some coloured paper plates and stick them to the wall with blutac, or hang mutli-coloured paper streamers with low tac masking tape.
Thank-you to En Pointe Events for their knowledge and expertise in event planning.
EN POINTE EVENTS - TO CREATE EXCEPTIONAL EXPERIENCES.
"We work with leading businesses and high end brands to create outstanding events. We are event strategists and consultants, stylists and producers."

For more information please visit the En Pointe Events website.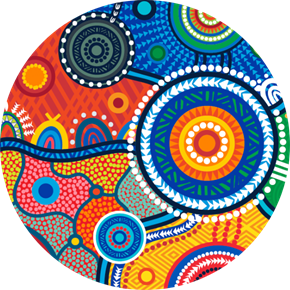 Mirvac acknowledges Aboriginal and Torres Strait Islander peoples as the Traditional Owners of the lands and waters of Australia, and we offer our respect to their Elders past and present.
Artwork: 'Reimagining Country', created by Riki Salam (Mualgal, Kaurareg, Kuku Yalanji) of We are 27 Creative.