Life in the Slow Lane
The pandemic ushered in a new era in flexible work practices and families are reaping the benefit, swapping time on the road for time with each other. And when rural village charm meets city convenience, distance is no object compared to the many rewards.
Elizabeth and Daniel Marson went about their seachange in reverse, leaving the city for coastal Batemans Bay as a young couple before returning to Sydney two years ago.

But bright lights and the fast pace of inner-city life were never part of the attraction. With a young family in tow, suburbia, with a big back yard, access to wide open spaces, schools, shopping and employment, held infinitely more charm.

Having heard of Mirvac's plans for a new development in Menangle, Elizabeth and Daniel pinned their hopes on buying a big block of land and building their forever home. It took two years of patient waiting but the family couldn't be happier to have finally secured land at The Village Menangle.


"This area has a small town feel but is so close to amenities," says Elizabeth. "It ticks all the boxes. Close to where Daniel works and close to the school where our son Max has enrolled."

The slower pace of life and a country feel proved a compelling combination for another young family, who fled Sydney for Picton, a charming historic town near Menangle when lockdowns came into force.

That taste of country life convinced them to put down permanent roots and The Village will offer a community with rural charm as well as quick and easy connections to the urban necessities of family life - good schools and access to shopping and services. Never mind the 70km to the Sydney CBD.

Fully aware that a partial return to the office was inevitable, the one hour commute from Menangle to the city was a small price compared to the benefits they have experienced living in Picton, especially for the children.

"Being at home makes a massive difference especially when you have children," they said. "It makes life manageable, otherwise you are only there for breakfast and dinner.

"The children love it. They are outside a lot more, playing in the garden, going bike riding. They are a lot happier out here; you drive them to school past cows and horses."
Below: Elizabeth and Daniel Marson with Max and Olivia
Above: Simon D'Souza and fiancée Abi Hutchinson
Right: 'Artist impression' of Park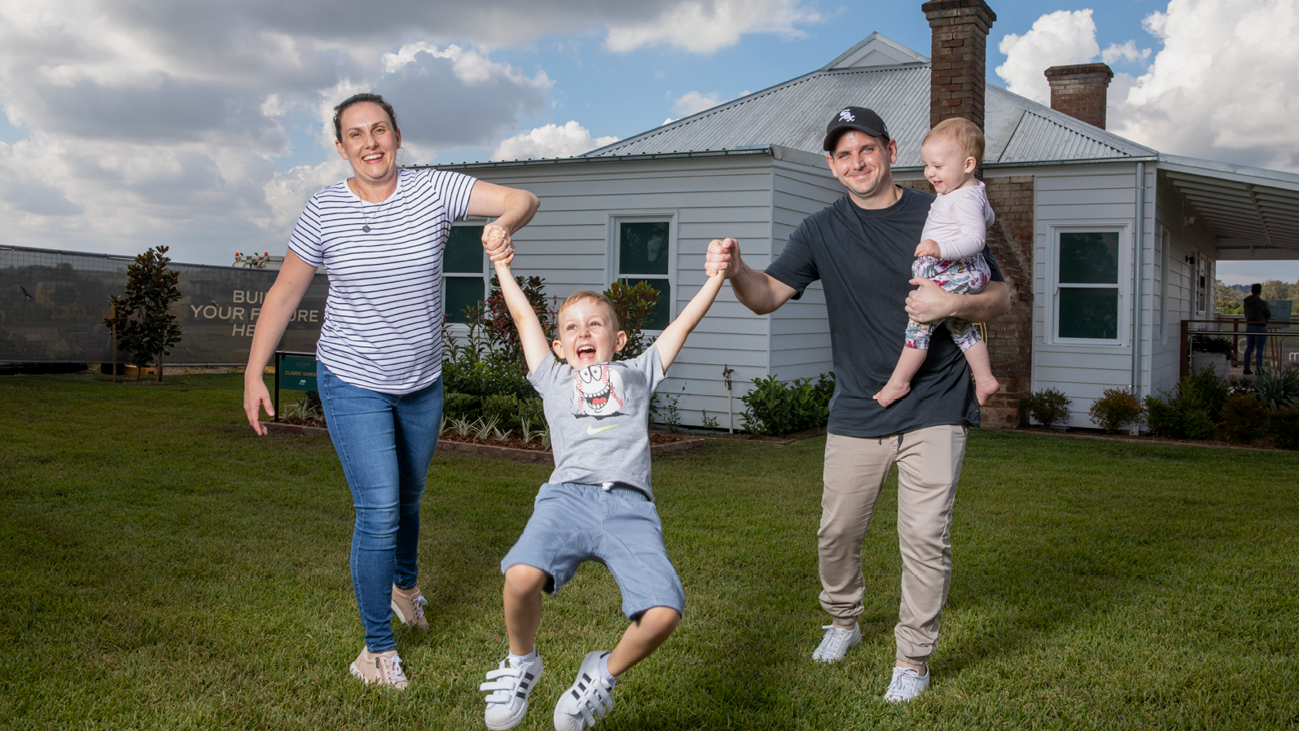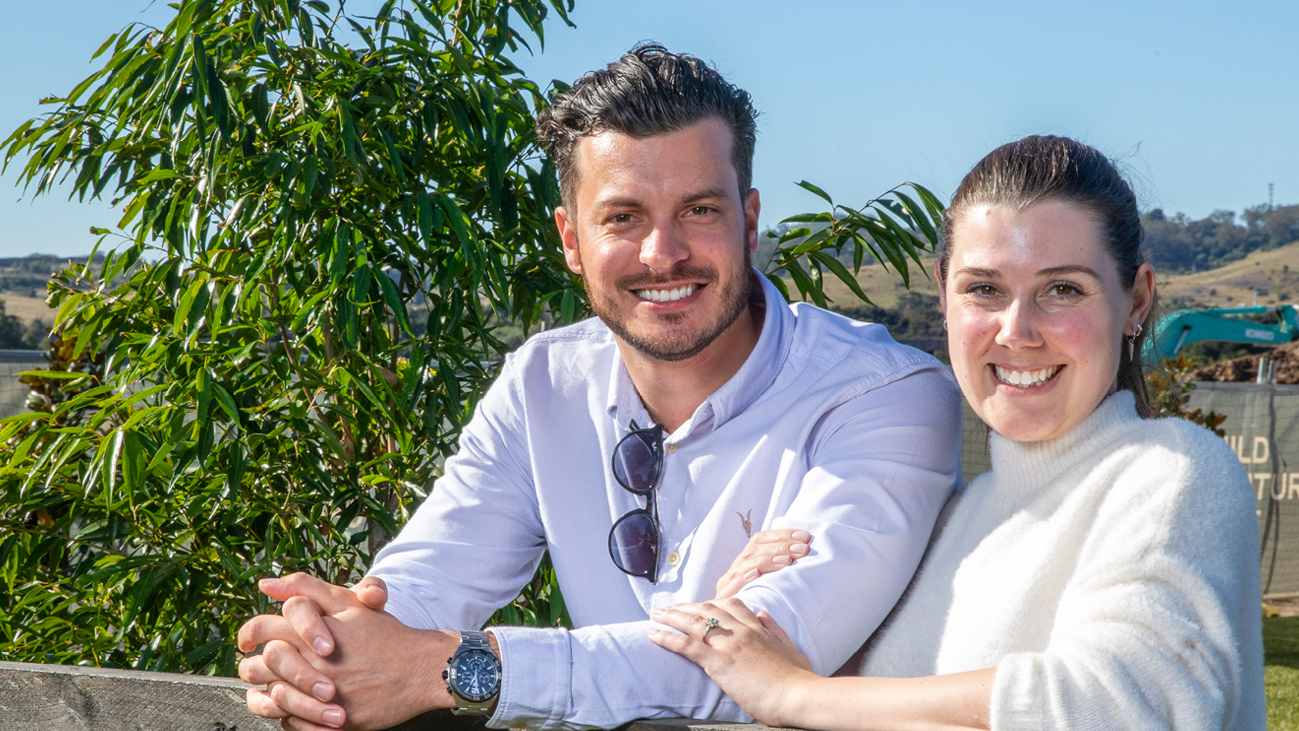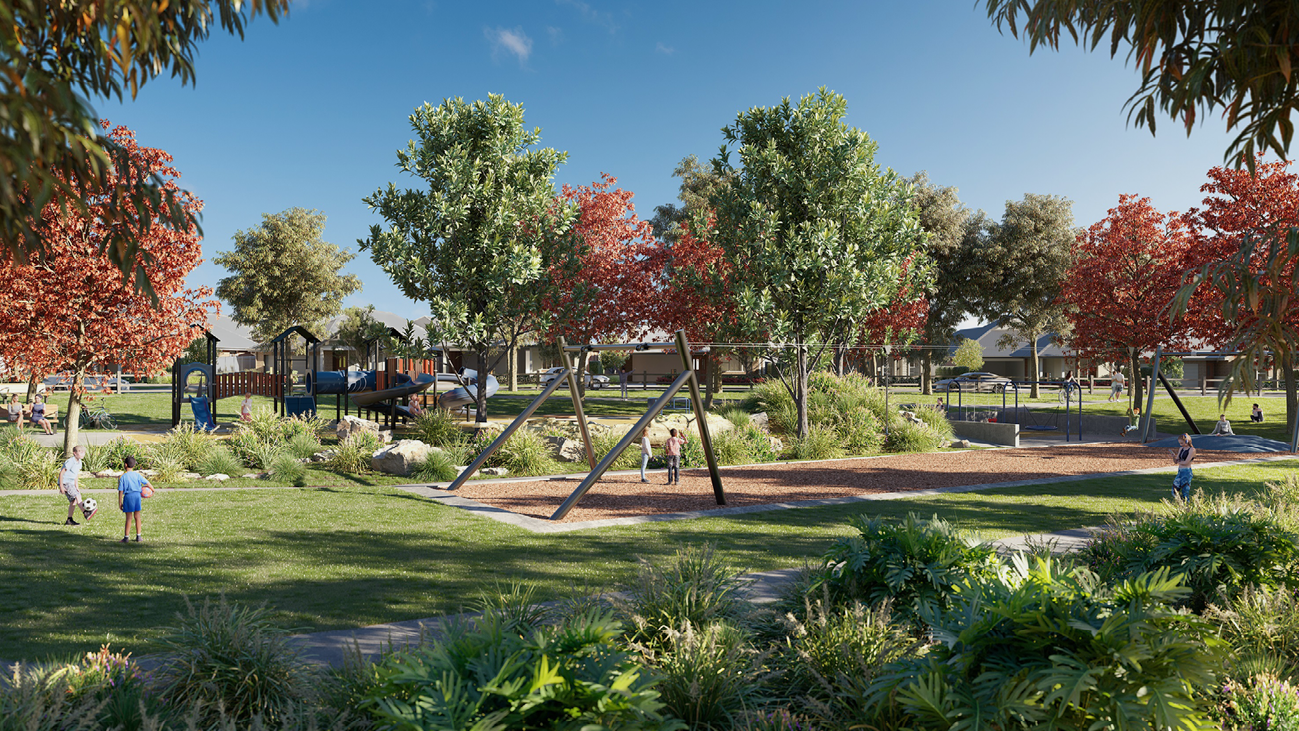 Simon D'Souza and fiancée Abi Hutchinson chose The Village Menangle to be close to family, having arrived from the UK earlier in the year, with their two young children.

Similar stories are being told in Mirvac's masterplanned communities around Australia. Once you step off the work-commute treadmill and assess what really matters in life, it can be hard to go back to the juggle of work, family and the fleeting moments when busy schedules align to spend time together.

The appetite for a house and yard with room to breathe where children can be children has driven a boom in land sales across Australia as more and more people take advantage of the opportunity to work from home.

Mirvac General Manager Residential Development NSW, Toby Long, says the ability to work from home has enabled many to find the elusive work-life balance.

"For many people a house with a yard in a well-planned and serviced community is the family ideal but found the commute a daunting prospect," says Mr Long. "If you only have to make the journey to work a couple of times a week then it is possible to enjoy all the benefits that a place like The Village will offer and still get to enjoy precious family time.

"While nobody would wish a pandemic upon a nation it has given those who are able to work from home the gift of time. Time to spend with family, time to pursue interests outside of work, and time to reassess their values.

"The drift to the suburban fringe is distinct from the flight to regional towns. Our masterplanned communities are attracting people who remain deeply connected to cities, whether it is for work or the educational and career opportunities that are concentrated in metropolitan centres."

Mr Long says there are other factors driving the popularity of property beyond the inner and middle rings of Sydney, leading to the sell-out of the first stage of The Village Menangle, ahead of future land releases.
"Investment in infrastructure and job-generating new industries are shifting to Sydney's west so for many people, moving further from the CBD is also bringing them closer to their place of employment."
Similarly, Melbourne and Brisbane are on growth trajectories, reflected in accelerated lot sales in Mirvac's masterplanned communities last year.
Mirvac Head of Residential Stuart Penklis says more than 3,300 lots were sold in the last financial year, more than 80 per cent of them in masterplanned communities.
"The demand for our masterplanned communities is unprecedented and it's occurring in all the States in which we operate," says Mr Penklis.
"What has been remarkable is that predictions of a property slowdown as a result of lockdowns and economic uncertainty didn't occur. Instead, we saw surging demand for Mirvac properties that offered a high level of amenity and design that supported health and wellbeing.
"This occurred across our portfolio in apartments, townhomes, land and houses. But it was in masterplanned communities where we saw the most pronounced impact of the pandemic on people's buying decisions.
"At Georges Cove we had numerous groups of siblings buy separate homes to be there for each other, for the good times and in times of need. There were just as many multi-generational purchases by parents and their adult children, seeking a way to have their private space but also be together.
"It really has been a unique moment in time when real estate became all about family and friends."
The Village Menangle
Location: Menangle, NSW
Status: Now selling
Information Centre: 15 Menangle Rd, Menangle
02 9080 8786
thevillage.mirvac.com
For full image disclaimers please visit thevillage.mirvac.com.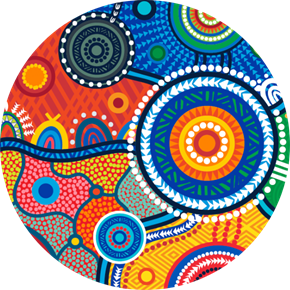 Mirvac acknowledges Aboriginal and Torres Strait Islander peoples as the Traditional Owners of the lands and waters of Australia, and we offer our respect to their Elders past and present.
Artwork: 'Reimagining Country', created by Riki Salam (Mualgal, Kaurareg, Kuku Yalanji) of We are 27 Creative.