80 Ann Street, Brisbane
Secure a brighter future at Australia's most advanced commercial tower.
Amenities & Facilities
80 Ann is designed for supercharged collaboration, offering superior connectivity and 'breathable' spaces for improved wellness and focus. Perfectly positioned at the nexus of Brisbane's emerging new core, 80 Ann offers seamless access to major transportation hubs, quality and casual dining, and a raft of entertainment options. Biophilic design elements elevate the working environment and are accompanied by best in class end-of-trip facilities, as well as a co-working offering. 80 Ann is your opportunity to build an authentic corporate culture, with room to breathe, space to grow and time to think.
Location

End of Trip Facilities
Bicycle Storage
Onsite Parking

Dining
Concierge
Total Area
60,000 m² + NLA
Completion Date
February 2022
Inspired by the traditional marketplace that once stood on the site, 80 Ann achieves balance of form by using large setbacks and vaulted ceilings to bring the light in.
Our vision is to create a new and authentic part of the city through the preservation of historical features, materials and forms, while also ensuring easy access and movement through a contemporary, urban site.
The dual frontage of the site and through street connectivity have allowed us to retain the heritage elements and celebrate the original marketplace in a contemporary way. The ground plane offers quality and casual dining spaces for meeting, recharging and relaxing, encouraging the flow of people through space, bringing life and activity to the immediate precinct.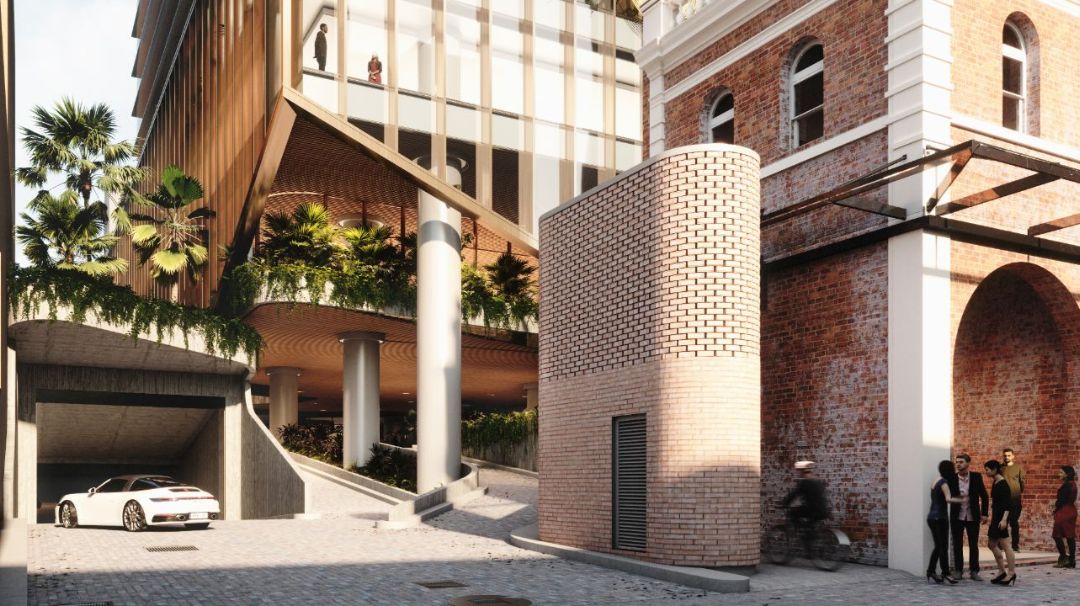 Availability
Level
Available
Area (sqm)
8
February 2022
2,208.0
9
February 2022
2,208.0
10
February 2022
2,208.0
11
February 2022
2,208.0
12
February 2022
2,208.0
13
February 2022
2,208.0
14
February 2022
2,208.0